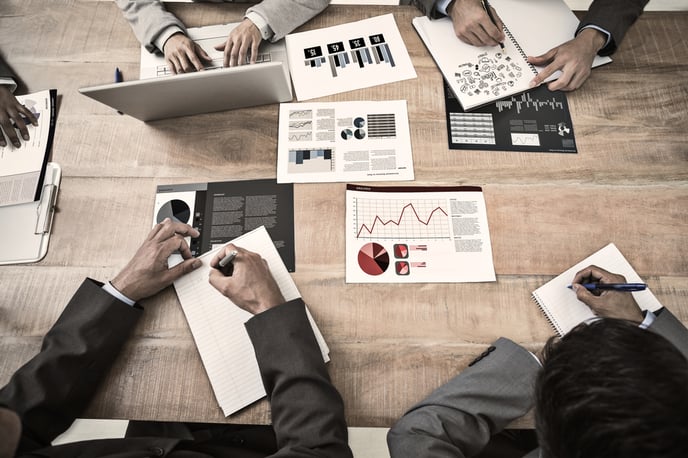 The importance of learning doesn't stop once you're out of school: it continues throughout adulthood well into the golden years of life. While we focus on the learning of our youth, the urgency for a workplace learning environment can come to a slow pause or even halt in the world of adult employment. Luckily, the focus on 21st Century skills has brought the significance of continued learning to the forefront in mainstream business.
Knowledge has always been linked to power, but the question now is how does knowledge and information sharing actually contribute to the success of the whole and the individual? Employee engagement and retention is now linked to knowledge acquisition, skill building, and personal development opportunities. As a leadership development company, these areas are central to our internal and external training. Over the years, we have learned that ongoing staff training has to be differentiated, engaging, evolving, consistent, and, most of all, accessible. Sound familiar? The same conditions necessary for the success of our youth are essential for us to thrive as adults.
At Leadership, we have learned from our experiences in the classroom and applied our lessons to our own staff. Here are the different ways we cultivate learning, exchange information, build skills, and provide engaging and effective training.
Did You Know Board? A weekly information board that shares department, program and general company highlights that are written up in our shared space.
Announcement Board: A dry erase wall where people can share relevant or interesting information, resources, or community events to our full-time and part-time staff.
Knockout Staff Meetings: Smaller department or team meetings with a concentrated focus on certain issues or topics but usually presented with a creative beginning or thematic approach.
Webinars and Online Hangouts: Meetings and trainings that happen even when we are all at different sites which strengthen the message of community and constant learning even while we are apart.
Annual Retreats and Company Kick-Offs: A 3-day intensive off-site training that focuses on team building, rejuvenation, group work, goal-setting, and preliminary planning for the year.
Leadership Classroom : An ongoing series of skills- and information-based workshops that range from media and technology tutorials, to organizational support strategies, and the latest trends in leadership and education.
L-Credit Series: An extension of the Leadership Classroom, this internal accreditation supports and incentivizes the continue learning of our part-time staff.
L.I.A.: Leadership In Action, an internal personal leadership development program that allows partciiapnts to explore their strengths, weaknesses, passions, and interests through book readings, group work, and individual and group presentations.
Weekly Good News: A weekly newsletter that goes out to our stakeholders to keep them informed of the direct services that we provide and the positive impact it makes every week on those we serve.
The Cafe/Water Cooler: This is the unofficial impromptu hangout where people just talk. They talk about what their doing, what they find interesting, and what's on their mind. It is where learning happens every single day.
Popcorn: A company-wide, full-day meeting every six weeks with mandatory attendance that includes general presentations, department updates, and group work.
Depending on the culture of you organization, size, and industry, the implementation of training can vary greatly. Again, effecting training modalities must be differentiated, engaging, evolving, consistent, and most of all accessible. Above is a list of what has worked for us, but we know there are many more ideas. How do you train your staff? What are your training challenges? Share them in the comments below! We'd love to learn about more best practices and help you troubleshoot any challenges.
"The Workplace Learning Environment: 11 Engaging Ways to Build Skills and Cultivate Learning", The Leadership Program, Inc. 2016