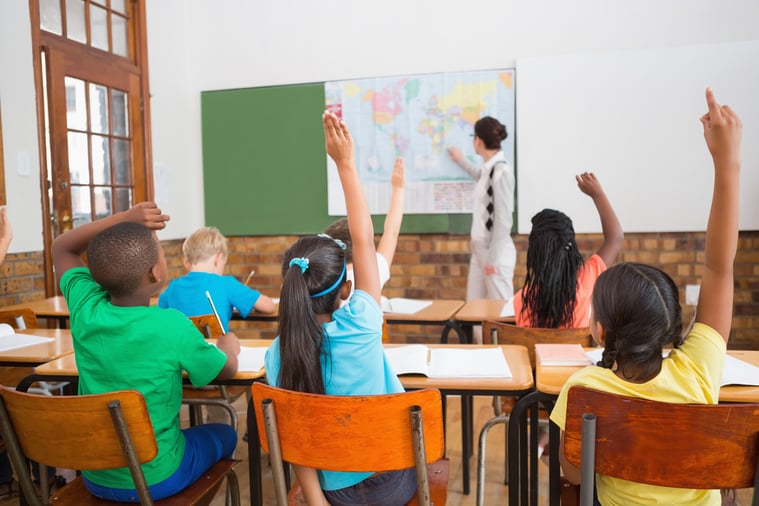 In my last article, Meeting Them Where They Are, I shared 3 strategies on how to interact with your participants in a way that makes them feel valued and empowered. Now I want to explore how to raise the bar: Whether you are teaching a class or leading a training, workshop, or weekly staff or departmental meeting. Here are three essential tips to ensure you do this as effectively as possible:
Have High Expectations
Have you ever heard of the Pygmalion study? This was an experiment conducted by Harvard's Robert Rosenthal in the 1960's in an elementary school that tested whether a teacher's expectations had an impact on students' performance. Teachers were given false information about the learning potential of certain students. They were told that these specific students were tested and were found to have a high degree of intellectual potential. In reality: the students had been selected at random.
The outcome was that these targeted students demonstrated elevated results in standardized IQ tests, much higher than the other students. In other words, teacher's expectations influenced an improved academic performance. It seemed that if the teacher expected success then the student had a significant advantage to achieve higher results. Consequently, if a teacher had low expectations for a student the reverse would happen. Therefore, in order to raise the bar, you must first commit to having high expectations for all of your participants.
Interrupt Your Judgments
Have you ever made assumptions about your participants? We all have pre-conceived thoughts and assumptions that we make about others. Our experiences are constantly bombarded with messages based on gender, race and ethnicity, economic status, ability, weight, and appearance, just to name a few. These messages impact our thoughts. Simply put, our experiences shape our perspective. Whatever our prejudices are based on, they are real. As a leader, you must acknowledge them in order to interrupt them before they begin to influence your actions. Therefore, in order to raise the bar, commit to being aware of your thoughts and to consciously interrupt them before they begin to affect how you see and think about your participants.
Encourage
As a leader of groups I commit to being a constant "encourager": someone who is continually assessing where my participants are at and intentionally challenging them to grasp further than their reach. We must make a conscious effort to believe in each individual no matter what may be influencing our thoughts. We must search for their successes, deliberately highlight them, and do our best to help each participant build on what they are already accomplishing.
Remember these three tips when leading a group:
Have High Expectations: Challenge participants to rise to their potential greatness.
Interrupt Your Judgements: Being a role model by being aware and interrupting your judgments.
Encourage: By being a champion "encourager" of those you are leading, you will increase the chances of raising the bar for your participants.
How do you raise the bar in your work? Where do you struggle? Tell me in the comments below, or Tweet to @GregShamie

"Raising the Bar: 3 Tips for Elevating the Classroom Experience", The Leadership Program, Inc. 2016
Photo Credit: Shutterstock