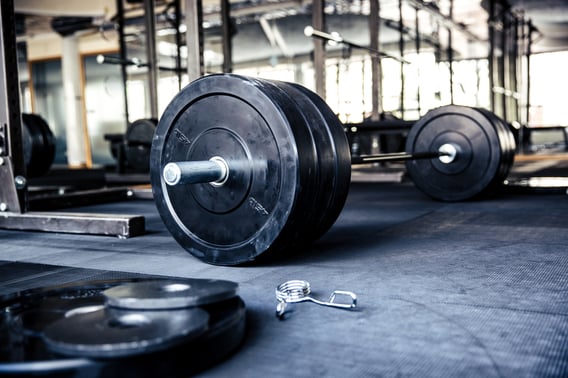 As a follow-up to my last article Effective Facilitation: 5 Key Ingredients, I wanted to spend some time talking about another essential factor to being a great facilitator: practice. To get ready for any presentation, there must be practice and preparation beforehand. I recommend doing this in front of others as a kind of dress rehearsal. At The Leadership Program, we do this with the Facilitation Gym.
The Facilitation Gym was created to give our employees the opportunity to continually improve their facilitation 'muscles'. The Gym is a safe environment to practice; it is a place to receive direct feedback for continual improvement.
Before jumping into our methodology, an important note: you cannot hold an effective Facilitation Gym if you don't have a strong facilitator to run it. As the facilitator of the Gym, the most important aspect of my job is to make sure my participants feel safe to get up in front of others and experiment. This is not an easy space to set up, which makes the need for a strong facilitator crucial for the Gym's success. Once you have that in place, you're ready to get going.
The Leadership Facilitation Gym Method: A 12-minute workout
5 Minute Icebreaker: Each person is given 5 minutes to share an ice-breaker activity. The first three minutes should focus on the activity, the last two should focus on processing.
This is the facilitator's chance to either try something they have done before or choose something new with the goal of testing it out.
The facilitator allots time for questioning, discussion, observations made, and lessons learned during the experience, using the Experiential Learning Cycle.
2 Minute Self-Assessment:
Using the given criteria, facilitators assess their performance in four areas:
Preparation and Organization
Clarity of Directions
Time Management
Processing and General Questioning
3 minutes are given for positive feedback and the facilitator's areas for growth. Participants express to the facilitator the positive aspects they enjoyed about the facilitation and activity as well as what areas for growth could still be made,
1–3 key points for the facilitator and, if possible, even give the facilitator an opportunity to put one of the points into action. I recommend not giving more than these 1–3 tips. Any more and it can get overwhelming. A lot of times I will meet 1-on-1 with the participants after the Gym experience. This is a chance to see what they have grasped from the session and what they will do to put their learning into action. It is during this 1 on 1 session that I can assess what the participant has actually learned. I can now coach them further based on that assessment.
We purposely start with a self-assessment to help participants stay open to feedback. This self-assessment occurs right after they have taken a risk. We follow that up with positive feedback before getting to areas of growth. Again, this ensures ears and hearts stay open. The experience ends with the participant taking notes from all the feedback. Closing this way secures that there is a tangible list of areas to focus on moving forward.
To reiterate, setting up a safe space is the most important aspect of my job as facilitator. The Facilitation Gym must be a safe space for my participants to experiment and workout their facilitation skills. Getting out of our heads and into our bodies is the most effective way to move from theory into action. It is through this practice based technique that we have observed our staff elevate their facilitation skills.
How do you practice your facilitation skills? Tell me in the comments below or Tweet to @GregShamie


Check out how a strong facilitation background can set you up for success for any activity here!
---
"Facilitation Gym: From Theory to Action", The Leadership Program, Inc. 2016