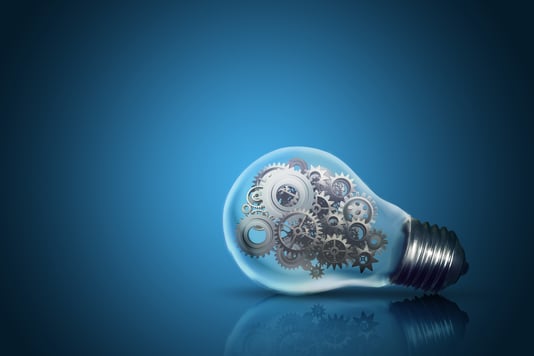 Have you ever found yourself saying "Why doesn't this (fill-in-the-blank)?" or "This doesn't make any sense?" or "Why is this built like this?" or "Someone should have thought about…." If you have, then you have already participated in the first phase of Design Thinking.
Design thinking is an innovation practice developed by the design company IDEO. A human-centered approach to innovation, design thinking has been used by businesses and organizations to redesign their services and products to maximize success. It has also extended its reaches to the educational system.
The design thinking process is best thought of as a system with 3 overlapping areas: inspiration, ideation, and implementation. Inspiration is the problem or opportunity that motivates the search for solutions. Ideation is the process of idea generation and development. Finally, implementation is the shift from project into permanence.
There are 5 design thinking stages in this system: Empathize, Define, Ideate, Prototype, Test.
Some consider design thinking to be more of a mindset, a way of thinking and looking at things. Defined as such, I find that the most effective educators are then already using design thinking.
Empathize: Who are my students? Where are they coming from? What are their challenges? Their obstacles to learning? What interests them?
Define: How can I really engage them in lessons so that they fully understand what they are learning?
Ideate: How can I innovate a lesson? What if instead of just reading a historical text, we watch a documentary? If we enacted a scene, created a tableau or diorama? What if we identify modern-day examples of the same conflict, study cause and effect of events, etc.?
Prototype: How can I fold in some of these new ideas and create a rollout plan for each prototype? How do I determine what resonates best with your students?
Test: How can I get feedback from my students, colleagues, and other stakeholders? How can they help me determine what should be integrated more consistently in your curriculum?
At The Leadership Program, it is critical to implement design thinking in our after school and in-class services. Design thinking is also integral to our leadership training and development. As a partner to the schools we serve, our goal is to support the services and structure that already exist within a school community as well as try to fulfill programming gaps. Most of the time that means learning about the characteristics, challenges, and core of a community (empathize); identifying why they need our specific services and support (define); collaborating and creating possible solutions for the community's problems (ideate and prototype); and implement, evaluate and repeat (test) until we can measure effectiveness and success.
Sound familiar? If so, then you are already beginning to apply design thinking in your classroom. Stay tuned for upcoming newsletters; we'll be getting into deep dives of each step in the design thinking process.
"Design Thinking: A Quick Introduction", The Leadership Program, Inc., 2016