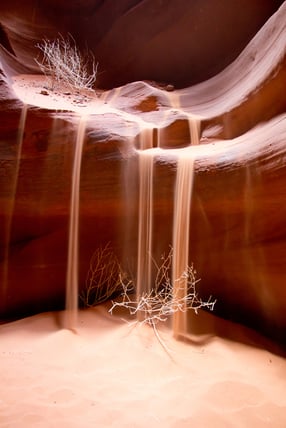 Ah, Labor Day… the monumental last weekend of summer. The signifier of the end of carefree fun in the sun. It has already come and gone.
The last Friday in August was a perfect summer beach day so I headed for the shores since I had barely been to the beach. My daughter has just recently discovered the ocean and I wanted her to enjoy it as much as possible. We walked hand-in-hand in the sands, waded in the water, and watched an old man building sandcastles. He had created a small kingdom of castles from his lounge chair down to the shore, and we stopped to observe him in the midst of his creating. He used a building technique that required no tools but his hands and patience, through which he would just sift mounds of sands slowly on top of each other until it hit its highest possible peak. I imagined how long it must have taken him to make each castle and how literally these were the sands of his time.
By the late afternoon, we were saying farewell to the ocean, and returning to our spot. I thought my daughter was holding my husband's hand ahead of me, and apparently he thought she was holding mine. When I looked up, she was walking all on her own for the first time. She's 21 months old today and considered to be a late walker by some, so it was an amazing moment for all of us. She walked and fell and walked and fell until we went home. For a few moments, she left behind her footprints in the sand… her sands of time.
I was motivated to keep her inspired with her new found freedom and discoveries of joy and independence. Water and walking now seemed to go hand-in-hand for her, so I took her to the pop-up pool on Sunday. Unlike our beach day, the air was thick and humid and blaring under the sun. We were drenched and sticky before we even got to Brooklyn Bridge Park, and it seemed like I had made a bad decision. There was a line to stand on to wait to get tickets to stand on line to wait to get in to the pool. She was hungry, and I was hungry. Is this what happens to people who don't have a pool, or a backyard or a summer house in the Hamptons?
And just as I was feeling the weight of injustice and the pinch of jealousy make me squirm and sigh, I heard the voice of an angel. "Would you like a free picnic blanket and lunch in a picnic bag?" Could this be real? Well, YES it was. I got on a very fast-moving line on a lawn where American Express was showing the US Open on a jumbo outdoor screen. I picked up my lovely blanket, cooler bag, and Daniel Boulud gourmet lunch and watched some of the US Open and shared a delicious lunch with my daughter. When we finished, our turn to go into the pool had arrived. It was her first time in a pool, and she LOVED it! It turned out to be another perfect day and all worth the wait.
Now every time I find sand in my bathroom or in a toy or a piece of clothing, I think about how everyday moments have the potential to be amazing and transformative, how waiting can be worthwhile, and how we all walk the sands time at the end of each day.