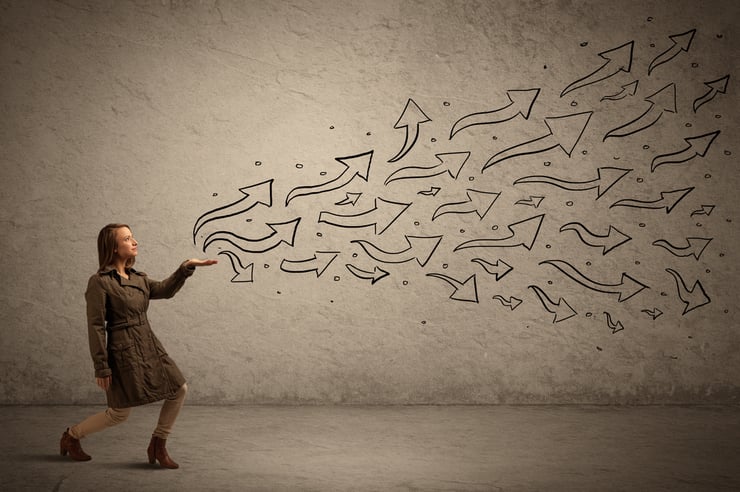 Life is full of changes and so is work: change is constant. So how can we thrive in a constantly changing environment?
In this past year, our company underwent several staffing changes due to employee choices to continue education, stay home and raise children, work closer to home, or work remotely. I felt the impact of these decisions in my work flow, and found myself feeling out of sorts and unsure as to the specific reasons for why. Then one day, a colleague of mine came over and shared an infographic on an employee engagement poll. I performed a quick diagnostic assessment on myself and found that I was at an abysmal low of 32%. Here were the diagnostic benchmarks for the self-assessment:
Someone has talked about their progress
Someone encourage their development
They have been praised recently
They have opportunities to learn and grow
They have a best friend at work
Their manager cares about them
They view their job as important to the company
Their opinions count at work
Their colleagues are committed to quality work
They are able to do their best every day
They have equipment needed to do their job
They know what is expected of them at work
Our recent company changes also created work flow disruptors, budget constraints, management gaps, system breakdowns, and left a need for some professional mentoring and camaraderie. Each of these factors alone can cause a decline in employee engagement, but a combination of these factors could really lead to a plummet in company culture.
After taking stock of my own engagement and connectedness, I was faced with two choices: get stuck in the muck and mire of change and continue to be disengaged while waiting for some positive changes to me made. Or. Or I could try to pull myself out of this organizational funk and make some change myself. I picked the second option, and then found myself asking the question, "How?"
I came up with these 4 solutions:
Rediscover what brings you joy
Reassess what you do best
Remember why you do the work that you do
Reimagine where they all intersect
For me, the question wasn't about how to cope with change, but how to thrive in a changing environment. And, guess what, I'm back to thriving. At the end of the day, both the assessment and the solutions can be used in any changing environment: changes in work, career, home and family. You can get back to thriving, too.
If you have any tips you would like to share about how to thrive in a changing environment, share them with us in the comments below.
"Stop Coping and Start Thriving in a Changing Environment", The Leadership Program, Inc. 2016