This week, Erika uses her high school 25-year reunion to reflect on memories. Memories of the past, as well as memories going forward
I attended the first planning meeting for my high school's 25-year reunion, which is happening this summer. 25 years! How is that even possible? As I've mentioned before, I still feel like an 18-year old trapped in a middle-aged lady's body. There is simply NO WAY that 25 years has gone by since high school. Wasn't it just yesterday that I was line dancing to Bobby Brown's "Don't Be Cruel"?
On the other hand, it feels like a million years ago that I was driving my beloved '77 Dodge Aspen, that I was piling Swatch watches onto my ponytail, that I was walking to my locker between classes, that I was rehearsing for the school play or heading to my part-time job at the card and gift shop. All of those things are like a soft picture in the far recesses in my mind. Another person, another lifetime.
In THIS lifetime, I am watching my children make the memories that will eventually become the soft picture in the back of their minds. What will stick? The basketball team? The concert? That day in the park? That certain moment in class? What are the moments that will ultimately shape how they look back on their youth?
I am blessed to have friends from my childhood, friends that are instantly comforting and comfortable—a gift from all that lifetime ago. Friends that can also share in this lifetime—this lifetime of kids and marriages and mortgages and what kind of products will help us combat the mysterious aging that seems to be taking place on our faces and bodies. It makes me look at the friends that my kids are making right now, and wonder which ones of them might someday be sitting across from them at a restaurant and laughing about how the time has flown by.
Life goes by in a snap, doesn't it?
I am so grateful for the chance to walk down memory lane during the planning of this 25-year reunion, to laugh about old memories and old pictures and old crushes and old songs. And I am equally grateful for the chance to walk forward, making new memories, capturing new pictures. Because glancing backwards shouldn't be about walking backwards. No…. I think that glancing backwards is about remembering what was. And walking forward is about appreciating what is.
It's a collection of moments, this life. What a gift to be able to live in all of them.
How will you collect new memories, and reflect on old ones, today?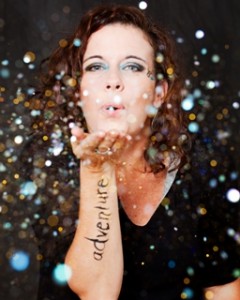 Interested in having Erika's blog come directly to your e-mail each Tuesday? Have comments to share? E-mail her at erika@tlpnyc.com. Find all her previous blog posts at www.tlpnyc.com/author/erika
---
"Then and Now: My 25-year Reunion", The Leadership program, Inc. 2016