"Super Storm Sandy" has just lapped the edges of Indiana, but even so we've seen wind gusts of up to 50 miles per hour, which overnight felt like the Big Bad Wolf trying to blow down our house. I simply cannot imagine experiencing those 85 mile per hour gusts.
As I watched the approach of this massive storm yesterday, heading straight toward my family, friends, co-workers, and loved ones all housed on the east coast, I was stunned at the potential damage this far-reaching storm was set to unload. And this morning, watching the aftermath, I am speechless.
I heard one meteorologist yesterday say that "if the ocean wants to get into a city, it gets in." After an event like this, historic in its size and scope, I simply marvel at the power of nature and how it can so easily remind us that control truly is an illusion. When nature comes knocking, we are simply no match for its power, beauty, and destruction.
Speechless.
It's easy to shake our heads and throw up our hands and stare at CNN, but for those of us outside of the affected zone, or even inside of it, we can do more than that. For example:
There were 80 homes destroyed by a fast moving fire in the Rockaway section of Queens.
There are children whose trick-or-treating options for tomorrow night got swept up in the storm.
There are loved ones worrying about their friends and family stuck on the east coast.
There are people without power who will remain without power for days or even weeks.
There are neighborhoods where homes and cars have been significantly damaged.
There are sections of West Virginia buried under more than two feet of snow.
There is raw sewage spewing from a water plant in Maryland, pouring more than two million gallons of it per hour into the Little Patuxent River
All of these people, and the millions more affected, would benefit from a kind word, a care package, a financial contribution, a helpful hand. You can send a donation to the Red Cross or Habitat for Humanity. You can send Halloween Care Packages to friends with kids in Maryland, West Virginia, Pennsylvania, Connecticut, New Jersey, New York, and beyond. You can open your house. You can send a hopeful message via text or Facebook. You can bring comfort to a neighbor who is worrying about a loved one on the east coast, in the form of soup or a bottle of wine or simply a listening ear. You can volunteer.
To my East Coast Family and my beloved New York City: I love you. I wish that your beautiful illusion of control and normalcy returns soon. My Indiana home is open to you, always.
How can you help today?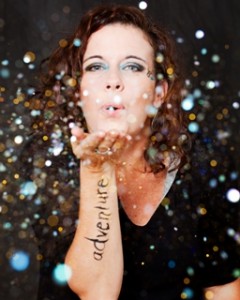 Interested in having Erika's blog come directly to your e-mail each Tuesday? Have comments to share? E-mail her at erika@tlpnyc.com.