I recently saw a video of a 3 year old boy auditioning on a show called "Amazing Chinese," similar in style to "America's Got Talent." If this video has somehow escaped your inbox, you can watch it here.
My favorite part of the whole thing is at the end when the boy, Zhang Junhao, is asked by the judges why he dances, and replies, "Dancing makes me happy. When I dance my mom laughs. My mom says laughing is happiness." He later goes on to say "My dream is to make people happy because I am happy."
Okay, first of all.
He's three years old. Three years old! At three years old he is not only predictably adorable but he is seemingly fearless, dancing in front of thousands of people and answering all the judges' questions (as well as calmly and patiently withstanding their teasing and laughter).
And, the raw purity of wanting to make his mom, and everyone for that matter, happy through his dancing—it's… well, it just makes me happy. Not just as a mom who would melt like a pile of butter if I heard either of my children sharing similar sentiments, but as a human who looks around at this world and thinks we could probably all stand for a bit more raw happiness in our lives.
Happiness—real raw happiness—seems harder to come by as an adult. It's so much easier for kids. Whether it's dancing or a Queen Elsa Barbie doll. Getting to play outside for an extra ten minutes or getting a piece of candy. The genuine joy that as children we feel over life's simplest and most present moments somehow fades as we get older. And then happiness turns into something much more complex and future conditional, wrapped around our jobs or our homes or our partners.
This past weekend I spent a lot of time outside, a lot of time with family, and a lot of time both creating and receiving treats and surprises. In the midst of it I started to remember raw happiness. I remembered when finally feeling the warm sun on my face after a long and brutal winter. I remembered when waking up to hearing the birds' beautiful song. I remembered when I overheard my son say to his daddy, "I just love mommy SOOO MUCH!"
Happiness doesn't have to be as hard as we all make it sometimes. Raw happiness is available to us every single day if we can just remember to be present for it and open to it. As Zhang Junhao's mom reminds us, even "laughing is happiness." And as another really, really smart kid, Robby Novak—aka Kid President—reminds us: "It's everybody's duty to give the world a reason to dance."
Where can you find raw happiness today?
Interested in having Erika's blog come directly to your e-mail each Tuesday? Have comments to share? E-mail her at erika@tlpnyc.com. Find all her previous blog posts at www.tlpnyc.com/author/erika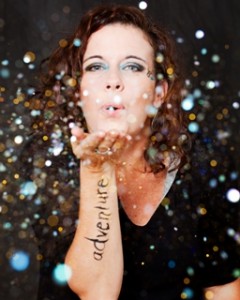 Interested in having Erika's blog come directly to your e-mail each Tuesday? Have comments to share? E-mail her at erika@tlpnyc.com. Find all her previous blog posts at www.tlpnyc.com/author/erika