Happy July! I hope you all had a wonderful July 4th holiday.
My parents' neighborhood has the longest-running neighborhood 4th of July parade in Indianapolis—yesterday marked its 67th year. And while I missed the better part of twelve of them while living in NYC, our family, in some form or fashion, has been joining the festivities for 21 years. 21 years! My mom has a photo album chronicling all those years… We definitely outdid ourselves that first year (Jaws):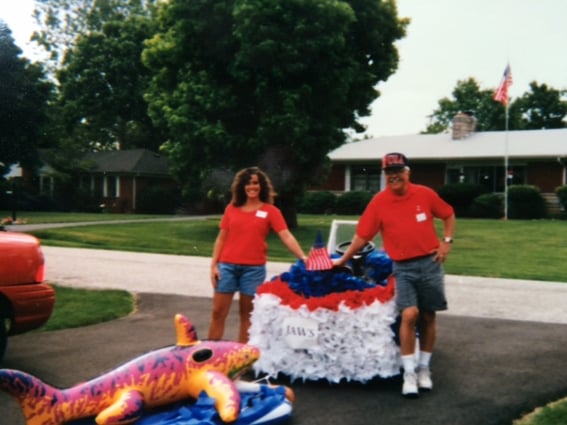 It's pretty wonderful, actually. The neighborhood decides on a theme—Movies! Famous people from Indiana! The Olympics!—and then families decorate their lawn mowers, their bikes, their families, their pets, and themselves to match the theme. Everyone gathers at a specific house at 11 for the raising of the flag and National Anthem, then walks around the circle for the parade, with a few kind neighbors staying home to act as spectators in their driveways. The parade ends at another house with a large lawn ready for sack races, egg tosses, hot dogs, and more.
We've developed an additional tradition to add to the mix; heading over to "Symphony on the Prairie" for an evening of patriotic music played by the Indianapolis Symphony Orchestra while we picnic hillside, ending the evening with a spectacular fireworks display.
This is the 6th year my kids have gotten to partake in this tradition (which also seems crazy to me…that first year Dylan was just under 2 months old and we had just moved back to Indiana), and every year they seem to enjoy it more. And every year I enjoy watching them enjoy it more, if that makes sense.
There is something about tradition.
Whether it's a holiday or an annual vacation to the same spot or a yearly gathering of the same friends at the same sporting event, tradition anchors us. Tradition weaves together stories of our lifetime. Tradition gives us common language and family connection.
I think as I get older I'm realizing how important all that is to me. And how it's not just my job to participate in the traditions that currently exist, it's now also my job to find new traditions to create and nurture. To pave the way for those future stories and memories weaved together by a common theme or purpose.
What traditions anchor you? What traditions might you start anew?
What Tradition Can You Start Today?
Wings & Whimsy Activity
Think about what is important to you, what you love. Family? Friends? Your children? Holidays? Vacations? Annual events in your town? What steps could you take today to start a tradition centered around those things? Who would you include? What could you do?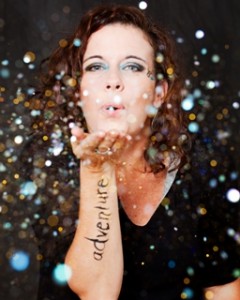 Interested in having Erika's blog come directly to your e-mail each Tuesday? Have comments to share? E-mail her at erika@tlpnyc.com. Find all her previous blog posts at www.tlpnyc.com/author/erika
"Tradition: Memories Weaved Together by a Common Theme",The Leadership Program, 2016