A friend once forwarded me an episode of the series "The Song That Changed My Life" which focused on a Cincinnati-based band called Over The Rhine. While I don't listen to their music, I found myself drawn in. The episode highlighted the life of the husband and wife team who make up the band, as well as the farmhouse and expansive land that make up their home. In it, the husband references something his father said many years back. He remembers that when they moved onto the land (which they named "Nowhere Farm") his father told him to "leave the edges of this place wild. Let the songbirds have their wild hidden places."
Like the musician in is recounting of it, I was absolutely struck by the power in that advice: leave the edges of this place wild.
Sometimes, I do the opposite: I try to plan and control and account for every aspect of a thing, whatever that thing is. Be it a meeting, a party, a visit, an event, a conversation, I feel like I should have it all figured out from start to finish, not wanting to leave anything untended. I think there is some value to that— I mean, guests to this house will never go hungry or thirsty or lacking in treats. But it can also add a layer of stress that isn't necessary and can unintentionally constrict the possibilities that are only found in those wild edges.
It occurs to me that the universe understands the wisdom in this too, and will remind us of it by throwing a monkey wrench in our best laid plans. A child gets sick on the day of an important meeting with a client; an outdoor party gets rained out; time runs out; communication fails. We can easily look at these things as annoyances; they could have ruined our day or caused a hassle. But I think they might just be opportunities to let go of our need for control: to allow life to go the way it's going to go—not necessarily the way we think it should go.
My favorite artist/storyteller Brian Andreas has this to say about it: "If you hold onto the handle, she said, it's easier to maintain the illusion of control. But it's more fun if you just let the wind carry you."
This week a lot has been weighing heavily on my mind, and I realize that part of it is because I've been trying to clear away all the wild spaces… I've been clawing for answers, for perfection, for a glossy finish. But now, I think instead maybe I'll just head toward the wild edges, and listen to what the songbirds have to say.
How can you leave the edges wild?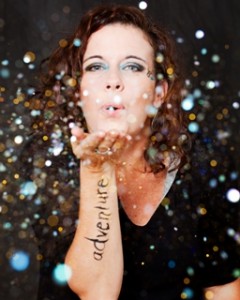 Interested in having Erika's blog come directly to your e-mail each Tuesday? Have comments to share? E-mail her at erika@tlpnyc.com.