March is typically travel-intensive for me, and this year is no exception, with three weeks of travel tucked in.
And that means missing out on some things.
I'm missing out on registering my son for kindergarten. I'm missing out on seeing my daughter receive a "guiding principle" award at a school ceremony. I'm missing out on my son's first-ever baseball practice. I'm missing out on the kids' St. Patrick's day, and its accompanying school projects. I'm missing out on the beginning of a brand new after school club. I'm missing out on a field trip. I'm missing out on my hubby being on spring break from classes, which means more time at home in the evenings.
It's not just the stuff that pulls at my heart that I'm missing, of course. I'm also missing conversations with the water heater repair guy ($#@#!!). So there's that.
But I'm also gaining a lot, too. I got to meet a gentleman who could not hold back his emotion when talking about how he found his life's passion when he discovered the field of youth work. I learned about a company doing amazing work lighting the light of literacy in thousands of youth. I got to hear an inspirational keynote by the unforgettable Dr. Adolph Brown. I got to end a professional development workshop with a massive dance party to "Tootsie Roll." I get to soak in Dallas, New York City, and Orlando. I get to dress up like a superhero for an entire day and encourage others to do the same. I get to accompany a colleague to a lunchtime dance party in honor of her birthday. I get to reconnect with colleagues that I haven't seen in months. I get to be in crazy New York City on crazy St. Patrick's Day. (Although. Maybe I should put that up there with the water heater guy.)
Anyway.
It's easy to look at all the things I'm missing, that I'm not present for, and feel sad—and guilty. It's tempting to judge myself against others, and bemoan all that I'm not doing. But it's more life-fulfilling to focus on what is rather than what isn't. To embrace all that I get to do instead of stacking up all that I'm not doing.
My colleague Ana wrote recently about battling her FOMO (fear of missing out). And she wisely concluded that the best way to combat it is to simply look up—because when you look up you're not missing what's right here, right now, right in front of you.
So as March brings a different kind of "madness" my way, I will remember that in life we are here for some things, and we have to settle for hearing about others. Just because I'm not present for every moment in my kids' lives does not mean that I'm a bad mom, and just because I miss one baseball practice doesn't mean I won't see him swing a bat soon. So I shouldn't worry about all that I'm missing. Instead I should focus on filling up with all that is right in front of me.
How can you focus on all that is, right now? Share in the comments below or Tweet to @ErikaPetrelli1

What was once a blog is now a movement. After four years of writing, three years of workshopping, and book on the way,

I have an exciting announcement: I've created a six-part Wings and Whimsy webinar series. This personal development series asks, can't we just be imperfect already?
The series is designed to help you step away from what you think you're supposed to do or be and just re-discover YOU: the perfectly imperfect you that already exists.
Wings and Whimsy is about power.
It's about choice.
It's about joy.
Most importantly, it's about finding the extraordinary disguised as the ordinary all around us.
In this series you will have the opportunity to reflect, journal, and engage in activities designed to ignite your thinking and elevate your perceptions of yourself and your world. I'm only opening it up to a handful of people before the book launch. And the best part? It's completely free! So if you want to be entered into the lottery to be one of the lucky few given access to this webinar series (which will open up in April), please sign up below

. We will be drawing names on April 1st (no fooling!). Hope to "see" you there…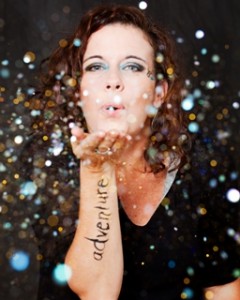 Interested in having Erika's blog come directly to your e-mail each Tuesday? Have comments to share? E-mail her at erika@tlpnyc.com. Find all her previous blog posts at www.tlpnyc.com/author/erika
---
"I'm Missing Out", The Leadership program, Inc. 2016