My 25th high school reunion was last weekend so I have been listening to a lot of music from the 80s and early 90s. It always amazes me to see old friends who I don't see often enough, because no matter how much time passes I still see them (and me) as 16. Aren't we?
As it happens, the weekend before I went to a "90s throwback" concert that included a line-up for the ages: Young MC, Tone Loc, Coolio, Rob Base, All-4-One, Color me Badd, and Vanilla Ice. If that doesn't make you want to stand up and dance, well I just don't know. Here's the funny part: the best thing about the concert was that it was outside and pouring rain the entire time. I didn't even bother with a poncho; the entire crowd was drenched to the bone. But there was something about the rain that amplified the level of throwback awesome that was happening on stage. It was so.much.fun.
And to be honest, the week before that even I was already going down the 80s nostalgia tour with new friends who share a similar soft spot for that decade.
So am I feeling young or old after all this sentimentality?
Well, the truth is—both.
I had some weird health issues at the start of the summer that had me thinking about age—specifically middle age. Which I am squarely, well, in the middle of. (I hope). So I had been sitting for some time in this "wow, I am old and this body is old and life is old and it's all just old old old old" state of mind.
But now, I'm kind of thinking @#$* that!
Because if I am lucky enough to just be in the middle of middle age, then I'm only halfway freakin through this thing.
And so the voice that was saying "old old old old ho hum blah blah" seems lately to be yelling in my ear: WAKE UP! Wake UP, Erika!
Wake up.
Go to an outdoor concert and dance in the pouring rain.
See those old friends more often so you can keep tabs on your 16-year old spirit.
Get your butt to the gym.
Don't just pass the days; GRAB the days.
This is what a mid-life crisis feels like isn't it?
Well, either which way, I promise I'm not going to run off and buy a shiny red sports convertible. I am, however, going to reach back even past the 80s, turn on some Bob Dylan, and think of how to stay "forever young":
"May your heart always be joyful
And may your song always be sung
May you stay forever young
Forever young, forever young
May you stay forever young."
What can you do to stay "forever young" today?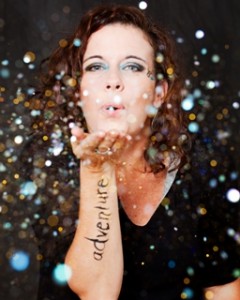 Interested in having Erika's blog come directly to your e-mail each Tuesday? Have comments to share? E-mail her at erika@tlpnyc.com. Find all her previous blog posts at www.tlpnyc.com/author/erika
"Forever Young", The Leadership Program, 2016