Erika reflects on how important it is to be grateful for you.
So when I was in high school I entered my county's "Jr. Miss" pageant (which they called the "Hamilton County Young Woman of The Year"): a contest that judges contestants on academics and talent, and, though they did their best to swear it wasn't any sort of "beauty" pageant, they also made sure to include a walk in fancy dresses AND a choreographed dance in short shorts to some bad 80s song.
I joined because it sounded fun and some of my friends were doing it, not because I imagined I had any chance at winning. No, this was not a contest that was mine for the taking, because I have never considered myself a) one of the "pretty girls" or b) one of the "cool girls". My sometimes social awkwardness is simply stunning and can still make me blush thinking back on it—even going back past twenty years. I am at times goofy and obnoxious and clumsy and frumpy and shy and loud and all together, well, NOT one that one points to and says Ah! Her! SHE of such Worldliness and Grace and Intelligence and Flexibility and Beauty!
I hoped I would at least place in the top five, if only for a confidence boost, but when they announced the 5th place, and 4th place, and 3rd place runner uppers my name wasn't among them. Ah, well, I remember thinking, serves me right for entering a contest such as this when I'm just not "that" kind of girl.
And then I won.
I think my mouth might have literally hit the floor when I heard my name being called, and I still remember laying in bed that night going "I won? I won! I won? I won!"
Winning the county contest meant that I got to compete in the Indiana State Jr. Miss contest. And the winner of that one goes onto compete in the National Jr. Miss pageant. Alas, the first day into rehearsals and planning for the statewide competition, I was walloped with mononucleosis, and my Jr Miss "dreams" ended there (though I did finish in the top ten—not bad for an uncool gal with a bad case of mono).
I wish I could say that that moment in high school was the one that made me realize that there are no limits but the ones we put on ourselves, that nobody gets to define us but us, and that the only way to find out what you can't do is by going ahead and seeing if you can… but in truth I've had to learn that lesson over and over and over. Every time I'm like: "Oh, right! There's that lesson again."
To me, the heart of the lesson is this: I am Erika. I am sometimes painfully shy and I am sometimes unabashedly brave. I am sometimes totally uncool and sometimes the epitome of togetherness. I am an extrovert and an introvert all wrapped together. I am Erika, and of course I'm "that" girl, because we all are.
The best way to honor myself is to be grateful for all of it. And the best way to be grateful for all the Erika that I am is to keep bringing her to the table, and keep seeing what she can do, in spite of all I might think she can't.
Yesterday was World Gratitude Day. I have a huge list of things I'm grateful for, and I hope you do to. In fact, now might be a good day to review and refill your "love list."
But how often do we put ourselves on our gratitude list? How often do we say thank you for the person we were and the person we are?
I am Erika. Who are you, and how can you be grateful for you today?
Pssst: I know you have an answer (or two or three or...). Write it in the comment section below, or tweet me @ErikaPetrelli1! Share the gratitude, share the love.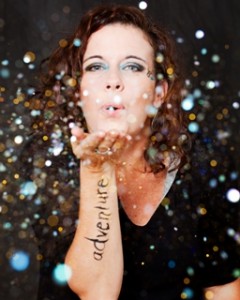 Interested in having Erika's blog come directly to your e-mail each Tuesday? Have comments to share? E-mail her at erika@tlpnyc.com. Find all her previous blog posts at www.tlpnyc.com/author/erika