I was in Phoenix last week for a conference, and was due to depart on Thursday afternoon—with a brief layover in Chicago's O'Hare, I would be home by midnight. I promised my littles that I would be home when they woke up on Friday morning.
And then Thursday came.
First, we were delayed for an hour in Phoenix due to "air traffic congestion" in Chicago. The time between my flights was only an hour, so that was troublesome, but the gate agents assured us all that there would be a "snowball effect" of delays and that all of our connections would be delayed too.
So, one hour extra. No big deal.
Then we took flight, and hit massive thunderstorms approaching the Midwest. Storms that had lightning literally lighting up our entire cabin and shaking us around like we were play things. Storms that caused Chicago to shut down their runways, leaving us circling the area for over an hour. (Annoyingly, spending most of that time circling over Indianapolis, where I was trying to go).
So, one hour extra increased to two hours.
Then we landed in Chicago and as we touched ground I checked my connecting flight… only to find out it had been cancelled.
So it didn't matter, then, that we sat on the runway for another hour waiting for a gate to open up.
And then it was three hours extra.
I got into the terminal to be greeted by mass chaos, calling the airline only to find that the next available flight they could book me on was not until the following evening. The following EVENING, when Indy is only three hours away from Chicago. But I got on standby for the morning flight, departing at 6:55 am.
So, add another 8 hours.
I called the airport hotel and they laughed at the possibility that there might be a room. The airport, facing mass cancellations, had dozens, if not hundreds, of cots set out, with blankets and pillows available. By this time, it was midnight, so I grabbed a pillow and blanket and claimed a cot… tossing and turning through the bright, loud terminal night.
At 4:00 am airport personnel came to wake us all up. Apparently, the cots are only good until 4:00 am.
The good news about getting up at 4:00 am was that I could find out even sooner that the second flight of the day to Indy was already cancelled—the one leaving at 8 am—but my 6:00am one still looked promising.
By the time I got a never-before-so-desperately-needed coffee, that one had been cancelled, too.
So. So. So, plan B! A rental car. I can just drive home! It is only three hours away—I could have driven home and back already, for crying out loud. I called Enterprise. I called Hertz. I called National. I called Alamo. Do you know how many cars were available? Well, given how this trip home was going, I think you can guess.
Plan C? Pull my hair out and cry and hitchhike home.
Thankfully hubby came up with a better plan C. He dropped the kids off at camp and hit the road to come up and get me.
I walked in the door to my house 22 hours after my plane took off in Phoenix.
That. Was not a fun trip.
But, lots came out of it: I had all sorts of on-the-job-training on the many ways I could have prepared for such a series of fiascos so that I might have more gracefully gotten through them. I had many reminders during that 22 hours of the ways that life rarely goes as planned and you can either fight that or just flow with it. And I had ample opportunity to engage in some amateur anthropology, studying the varied and mysterious ways of the species we call human.
And in the end, not a single bit of what I just told you matters one lick. You know why? Because none of it is important. None of it is life changing. None of it hurt me and or my family. None of it made me feel threatened. While I was at the airport cursing the airlines, people were having important life-changing hurtful and threatening moments, including members of my own family.
Unexpected things will happen. This, it seems, is the only promise that always delivers. Whether trivial, like my airport ordeal, or life-altering, life will be filled with the unexpected.
In the midst of the unexpected, then, the only promise I need to focus on keeping is to make sure those I love know I love them. Period. The rest, as they say, is irrelevant.
What can you do in the midst of the unexpected?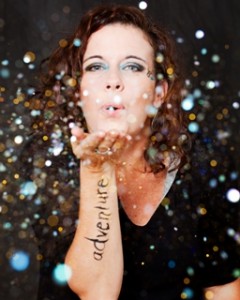 Interested in having Erika's blog come directly to your e-mail each Tuesday? Have comments to share? E-mail her at erika@tlpnyc.com. Find all her previous blog posts at www.tlpnyc.com/author/erika
"Unexpected Things Will Happen", The Leadership Program, 2016