This past Sunday marked the 97th running of the Indy 500, the world's most iconic racing event and one of the most beloved weekends of the year in my hometown.
I once read that racing legend Mario Andretti, when asked about the secrets to his successes on the track, said: "slow hands, fast car," explaining that in order for him to have control over a fast race car on a chaotic race track, he had to remain very calm and contained within it. In other words, the energy inside the car had to be very different than the energy outside the car, for if he was as wild and fast moving inside the car as the world was outside, he would likely lose control and crash. I often think of that when I find myself running around like a frantic person, trying to get "everything" done, scratching my head as the faster I seem to try and move the less I am actually able to accomplish. I think Andretti had it right with this one, and it's a good reminder for all of us to look at the herculean feats that are our lives and simply take a deep breath, put our hands on the wheel, and calmly enter the race track—unfazed by what is darting all around us.
This year's race gave us another lesson. It was an exciting one—there were a record 68 lead changes (double the previous record), held by 14 different drivers. It seemed to be anyone's race, and in the end it ultimately came down partially to luck and timing. The drivers had been under a yellow caution flag near the end of the race, and when the green flag flashed with just three laps to go, three drivers were battling fiercely for the lead. It ended up being Tony Kanaan—a crowd favorite who has raced in eleven previous 500s without a victory—who edged out the others… just as another crash caused the track to go back under the yellow flag**. With two and half laps to go, Kanaan coasted to Victory Lane. Would he have won if the last laps had stayed under a green flag? Maybe—he certainly has the talent, and in fact set another race record on Sunday—driving at an average speed of just over 187 miles per hour. But we'll never know, as the "competition" aspect of the race ended just shy of the finish line.
Kanaan did everything right during Sunday's race. His "slow hands, fast car" efforts got him in a position to be the leader at exactly the right moment, but his efforts alone didn't get him to the Winner's Circle. He threw his efforts out into the universe, and the universe met him halfway. That's life, right? Show up, do your best, and understand that it's just not all up to you, in the end.
How can you be "slow hands, fast car," while also ready for anything unexpected the universe throws your way?
**note: for those who aren't race fans out there, during a yellow flag cars are unable to pass each other and are led by a pace car so they maintain a low speed. Under green flag, it's anyone's race.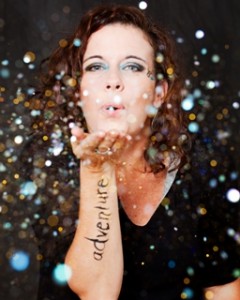 Interested in having Erika's blog come directly to your e-mail each Tuesday? Have comments to share? E-mail her at erika@tlpnyc.com.