Was the weather nice where you were this weekend? It was absolutely gorgeous where my family lives in Indiana. Saturday we topped out at 71 degrees. And while I know that bodes terrible things for our planet, the momentary break from the frigid winter cold was just irresistible. We packed it in: a winter carnival and a basketball game on Friday night, topped off with a sleepover; another basketball game Saturday morning and then it was GAME ON to enjoy the weather—three playgrounds, one long hike in a park, dinner grilled out, skateboarding, biking, shooting hoops, and sidewalk chalk; Sunday was cooler but still nice, so it was off to another park and a picnic lunch, followed by an epic cake creation that was all Dylan's inspiration—designed to replicate the Candyland gameboard —more sidewalk chalk and shooting hoops, some tree climbing and swinging, and a slow-cooker chili to signal the return to cooler weather.
So it was no surprise that by Sunday evening everyone was pooped.
And also, the house was completely trashed. Our park-hopping, playground-loving schedule for the weekend meant I spent zero time on any type of tidying up. And zero time means the messes and piles and clutter add up FAST. And now we're back into a busy week of work and school and so the clutter looks like it's going to hang out for a little bit.
All that to say… don't drop by to say hi this week, okay?
And also:
I'm part of a wonderful fellowship this year that focuses heavily on personal renewal—making sure we are taking time to renew ourselves so that we can give the most to our field. It's something that a lot of us either A) don't do well or B) don't think is important. Who has time for renewal when there is the work and the kids and the house and the commitments and the TO DO LIST??????
But this weekend for me? This weekend felt like renewal. The sun and the fresh air and the leisurely pace. Watching the kids just soak up the fun, hopping from one thing to the next. The laughter and the people: all the people came out of their winter caves to soak in the brief gift of spring. All of them. I ended the weekend feeling exhausted in the best possible way—that kind of full-tired you feel when everything feels just right. But then it occurred to me that the only reason I allowed myself to fully dive in to the weekend was because I knew the sun wasn't going to last, that the warmer weather would be gone by Monday. There was an urgency to this weekend of play—we maximized our opportunities, gave them priority, only because we knew it was all finite.
But the thing is—all of this is finite. Right? So if we know what renews us but we don't do it because we'll get around to it "later" or because it doesn't seem "urgent," well that's the surest way to find ourselves stressed, stretched, exhausted, unfulfilled, and empty. No-- renewal is about re-fueling. It's about making sure our tank doesn't get all the way to empty to begin with. And that's not really a thing we should be saving for later.
And so even though the house is downright embarrassing, I started this week feeling calm and centered, not rushed or hectic. I feel here. I am grateful for the urgency of this warm weather weekend that forced me to enjoy a gift of renewal. And even more so I am grateful for the reminder that renewal shouldn't be something that waits for urgency.
How can you renew yourself today?
Write about it in the comments below or tTweet to @ErikaPetrelli1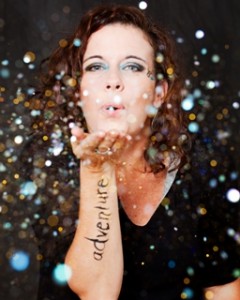 Interested in having Erika's blog come directly to your e-mail each Tuesday? Have comments to share? E-mail her at erika@tlpnyc.com. Find all her previous blog posts at www.tlpnyc.com/author/erika
"Renewal", The Leadership program, Inc. 2016