There is so, so much darkness right now. We were grabbing lunch at Wendy's yesterday and there was a TV with CNN playing and I had to tell the kids to keep their eyes off of the screen. I don't want to spend another week writing about the bad.
I think I need to refill my Cup of Golden Sun. I need to focus on finding that light to bring my eyes out of the dark.
So, here's my list for today:
Summer Thunderstorms
Fireflies
Homemade Iced Tea
The way Dylan's tiny hands look when he's working on the computer
When Marlowe laughs spontaneously—how beautiful her face looks
All the business ideas and plans Marlowe is continuously hatching
How smart Dylan is (even though his consistent "whys" are trying, for sure)
Hanging out at the pool with the kids
Summer festivals and Kona Ice
Sticky popsicle fingers
Nature in full bloom
When Chris walks in with a handful of sugar snap peas or radishes from the garden
Finding Dory
Watching Marlowe prepare for her Summer Camp
Watching Dylan play baseball
Listening to both of them sing
That the sun basically never sets right now
Justin Timberlake's "Can't Stop The Feeling"
The sound of "Mommy…" (even though I need to sometimes remember that I love it, rather than sighing at it)
Coffee
Eating outside
Our new patio table
Looking at Marlowe's smile in her current state of missing several teeth
Dylan's constant joy… he is walking golden sun
This blog, and the current webinar series we're running
Thinking about summer adventures
Remembering "I Think I'm A Bunny"
Being told "I love you"
This quote by e.e cummings, that my mom sent me, that my mom said made her think of me: "We do not believe in ourselves until someone reveals that something deep inside us is valuable, worth listening to, worthy of our trust, sacred to our touch. Once we believe in ourselves we can risk curiosity, wonder, spontaneous delight or any experience that reveals the human spirit."
It's so important to gather all the light that you can find around you and pull it close, especially when at every turn you seem to be met with another dark corner.
Does your Cup of Golden Sun need re-filling? What would you add to it today?
>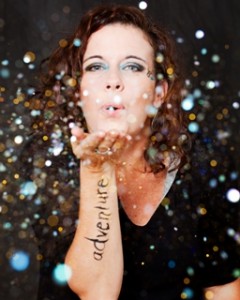 Interested in having Erika's blog come directly to your e-mail each Tuesday? Have comments to share? E-mail her at erika@tlpnyc.com. Find all her previous blog posts at www.tlpnyc.com/author/erika
"Golden Sun: Time for a Refill", The Leadership Program, 2016