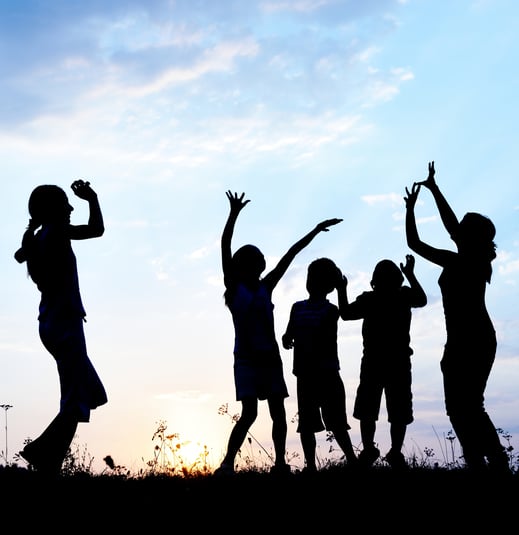 I'm a Believer!
As a trainer, I have often walked into classrooms, art supplies in hand, and have students immediately call out "Miss…we're gonna do art today? I can't draw!" Before I have even said what the days' activity is; before I can even put my things down, young people are sharing what they believe they cannot do. It seems that they may have, at such an early age, defined who they are or are not, based on another's definition of what art is and what it looks like. They don't believe in themselves so they are afraid to try.
Believe.
How many times have we as adults thought… even for a moment… that something is outside of our skillset? Or, maybe it's something you used to do but don't do as well as before.
I had the privilege to meet Zazel-Chavah O'Garra 20 years ago at an audition. The competition was fierce! We were the final two! I got the gig! Okay…so the overuse of exclamation points is for only for effect; Zazel and I continue to spin our comical versions of how we met that day. What matters most is that we met. And our friendship grew as we supported each other's artistic endeavors.
Some years ago, Zazel came face-to-face with a life-altering health concern. Through her experience, and in spite of, she has continued her work as a dancer and choreographer. In addition, she has now become a producer, educator, and social worker. And it all informs her art. If you have yet to meet her, be sure to say "hi" next time you see her at a training or meeting. In the meantime, read on…
Zazel-Chavah O'Garra
Artist Statement
Having "FAITH" made me dance beyond a disability. I became a disabled artist 12 years ago. I share the resurrection as a disabled artist by creating customized movements for persons with mixed abilities; demonstrating directly that physical challenges need not limit a passion for living a fulfilling life. I've refined my capacity to design and deliver highly engaging and effective expressive movement that's created from the heart, emphasizing to everyone "I have a new life through dance, rising above body deficits, embracing a new body and the illumination of a life force."
As a New York Live Arts Associated Artists on November 2nd, 2013 I conceived and produced "Faith" a dance presentation featuring six disabled dancers sharing their lives' journey through dance.
I've just released "Dancing Beyond My Disability" a creative movement DVD for individuals with mixed abilities demonstrating to others dance is a healing/therapeutic art form.
November 17th, I was the 'VOICES AGAINST BRAIN CANCER Run/Walk TEAM CAPTAIN in Central Park. As a 12 year brain tumor survivor, every step is a joyous occasion.
For more information visit www.zazelchavah.net.