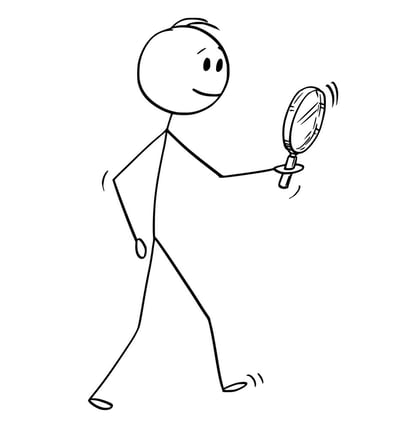 Inspired by a storefront sign in SOHO, Ana contemplates the upcoming new year and her birthday (1/12) by taking stock of what she already has.
One morning as I was laying in bed with my daughter, she was slowly coming back from her land of dreams into reality. We often talk about her dreams, so I was waiting to hear about her imaginary encounters with moo cows (as she calls them) and ducks. This morning as she fluttered her eyes into waking, she looked around the room and said " Momma, where is my bumblebee costume?"
As I tried to remember where I had placed it, she followed up with "…and my new princess cape?" She took a pause. Thinking…
"…and my blue Bennie the Bull?"
"…and my other one rocking horse?"
When I tried to understand what was happening, I realized that she was taking an inventory of her stuff. And not just her stuff, the stuff she loves.
At this time of the year, we are all still in recovery from the culminating crescendo in December with family, friends, food, finance, and fun. We find ourselves in de-tox and de-stress mode and many of us are trying to find resolve for this new year before it starts to slip away from us. Most of the time we are setting resolutions that are all about future action, with an enumerated list of things to do, accomplish and acquire. We often don't take this time to take stock of what we already have.
Like clothes shopping in your own closet, or cooking a meal from leftovers, it is often easier to know what we need, when we know what we already have.
So before January fades into the recent history of 2016, I wanted to share a few amazing tips on how to take an inspiring look back on 2015 from a recent article on Greatist:
* Take a deep dive into 2015 month by month and find your joy.
* Name one quality you appreciate about yourself from 2015.
* Let your imagination wander back on the year and find some memorable moments.
* Ask yourself: What type of movie would 2015 be?
* Write down one accomplishment from each area of your life in 2015.
Here's the complete article for Reflecting on Your Year, as well as an inspiring video on Finding Contentment on What you Have/Are.
For a TED talk on sleepy reveries, check out Why We Dream
If you want to share any of your personal discoveries from 2015, you can do so below!